Rain Bird Pump Packages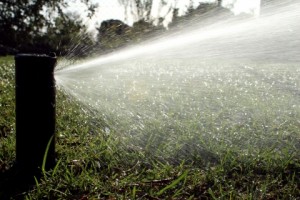 Kern Turf Supply is proud to represent the new line of Rainbird Irrigation Systems, Booster Pump Packages. These irrigation units feature Grundfos pumps and are available in the Centrifugal Return (CRE) or Booster Pump (BP) series. This well known brand has been recognized for their ability to provide businesses and homeowners alike with durable irrigation systems. Learn more about what we can offer you with our Rain Bird pump packages.
About Our Irrigation Packages
The CRE series features variable frequency drive (VFD) motors that greatly reduce energy costs, system wear and noise levels of a standard irrigation system. These units also eliminate the need for any pressure maintenance jockey pumps.
The BS series includes single and multi-pump booster and suction lift systems. All of the BP series units are fitted with intake and discharge manifolds, including all necessary shut-off and check valves.
Benefits of Rain Bird Pump Packages
Maintenance free

High quality materials

Cost of energy reduced

Reliable irrigation system
Stop by our store in Bakersfield and work with one of our team members to determine whether or not this method of irrigation is going to be best for your needs. The high quality of products and customer service that we offer here at Kern Turf Supply, Inc. is incomparable, so stop by today and let us help you with your irrigation system.