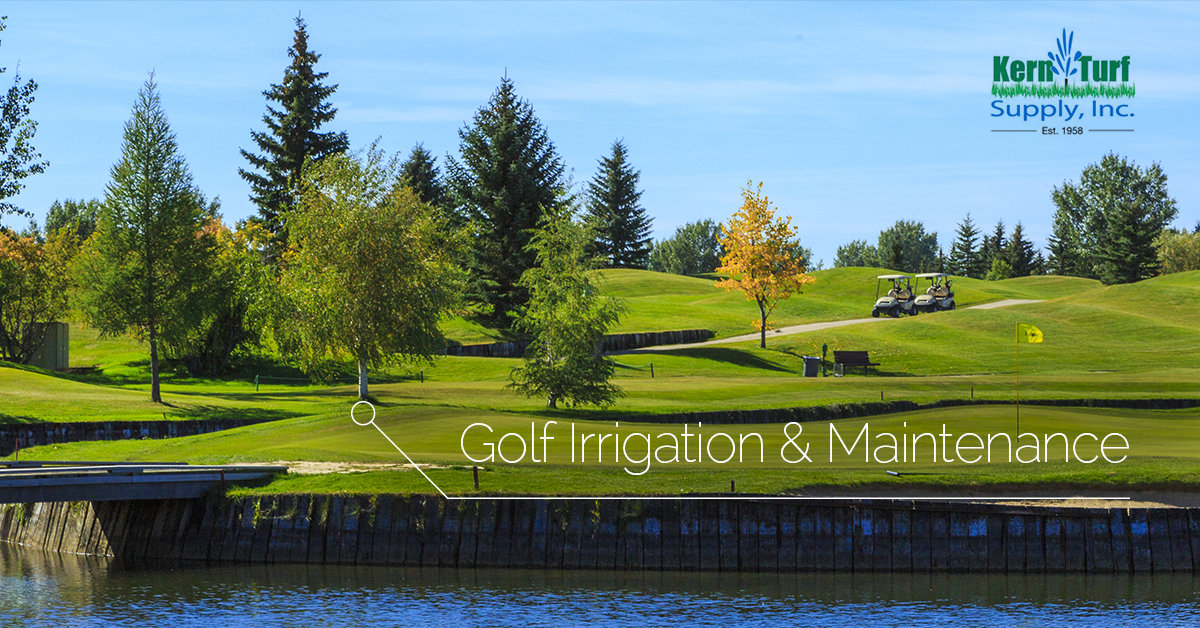 Golf Course Irrigation Systems You Can Trust
Kern Turf Supply provides landscape supplies throughout Bakersfield and Central California. We strive to give our customers the products that fit their needs and budget and will ensure that they can achieve a beautiful landscape or golf course.
About Rain Bird Golf
Rain Bird Golf is well known for its ability to conserve energy and water in an instance where irrigation and proper watering is incredibly important. Many courses, both premier country clubs and public links have found that the Rain Bird Maxi Golf Central Control Irrigation System is the most effective method of irrigation that also provides them with energy and water efficiency. Aside from this, Rain Bird Golf has also proven to be extremely dependable compared to other systems on the market.
Our Team Is Ready to Help
If you or the course that you represent is in the market for an effective and efficient irrigation system, Kern Turf Supply, Inc. is the place to go. Our team is extremely knowledgeable on the different benefits of various irrigation systems, but what truly separates us are three members of our team – Steve Elcano, Anthony Blanco, and Shannon Sullivan – who are our Golf Sales Manager, President of Kern Turf Supply, and Sales Manager. All have plenty of experience and can point you in the right direction with your course specifically.
Feel free to contact our office today and have a member of our team direct you to one of these representatives that are so extremely experienced with golf irrigation systems. We look forward to helping you with your golf irrigation system.
Steve Elcano: selcano@kernturfsupply.com
Office at 661-664-5213, or Cell at 661-978-5935
Shannon Sullivan (Inside Sales) at 661-664-5217

---
Contact Us